Documentaries / HIGHSNOBIETY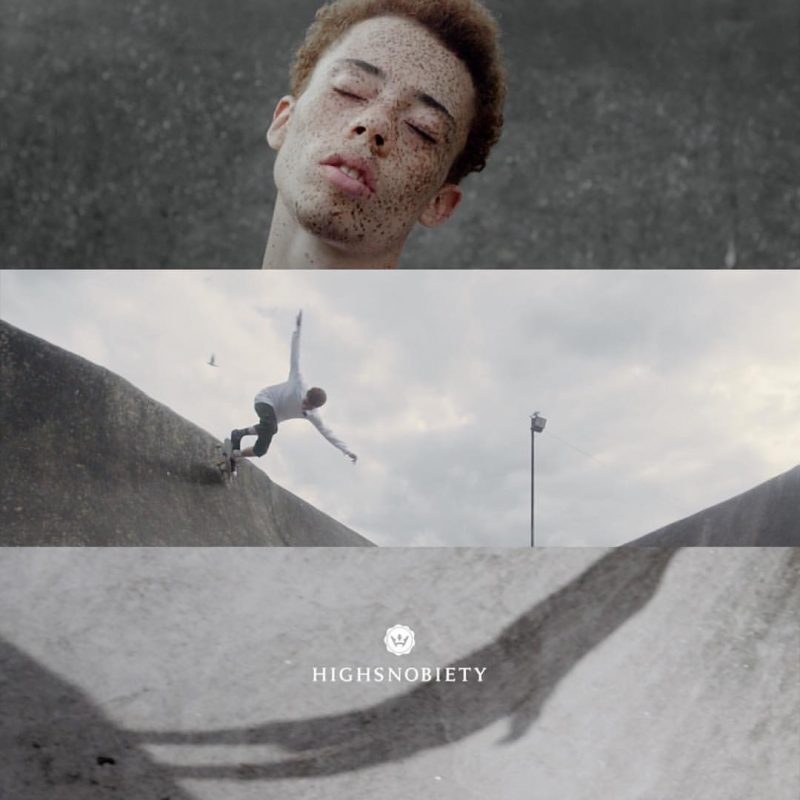 Embracing the feeling of flying and freedom, Esmeralda created with score SKYFLY some gorgeous sound landscapes for this first extract of a new online documentary series by Cameron McNee. Working only on Nord Stage 2 synthesisers she added a certain nostalgia to the beautiful images. The thrumming undertone that laces the whole piece connects beautifully with the body feel of the pavement running under the wheels.
Photographer Cameron McNee mades his directorial debut with his film 'Skater'.
Coming from a world of still images, McNee has a talent for making beautiful compositions, harnessing golden light and casting youthful characters.   This film extended his style beyond the still, placing storytelling front and centre.
For the second part of Cameron McNees trilogy, Esmeralda wrote the beautiful sound landscape GOBI. McNee combined his moving image with the music of composer Esmeralda Conde Ruiz to paint a portrait of a young man on the cusp of adulthood.
Full of confusion, the subject uses his passion for roller skating to escape his pain and tame his anger.
In his brand new film, 'Skate', McNee continues exploring the theme of emerging adulthood.
This time, a young skateboarder reflects on growing up and standing out. A triumph for confidence and self-belief.
Director: Cameron McNee
Director of Photography: Simonluca Fraioli
Camera Operator: Gualtiero Fisuali
Music & Sound Mix: Goetz Botzenhardt
Released for Hunger TV & HIGHSNOBIETY:
www.highsnobiety.com