The other ocean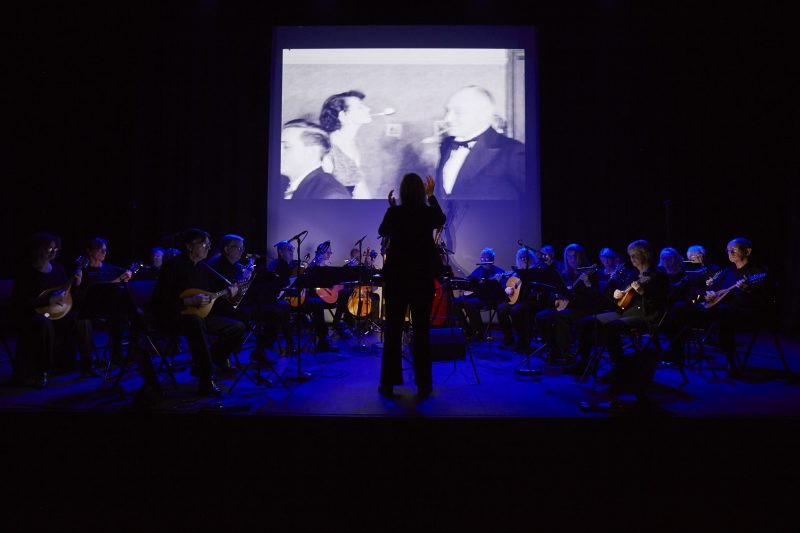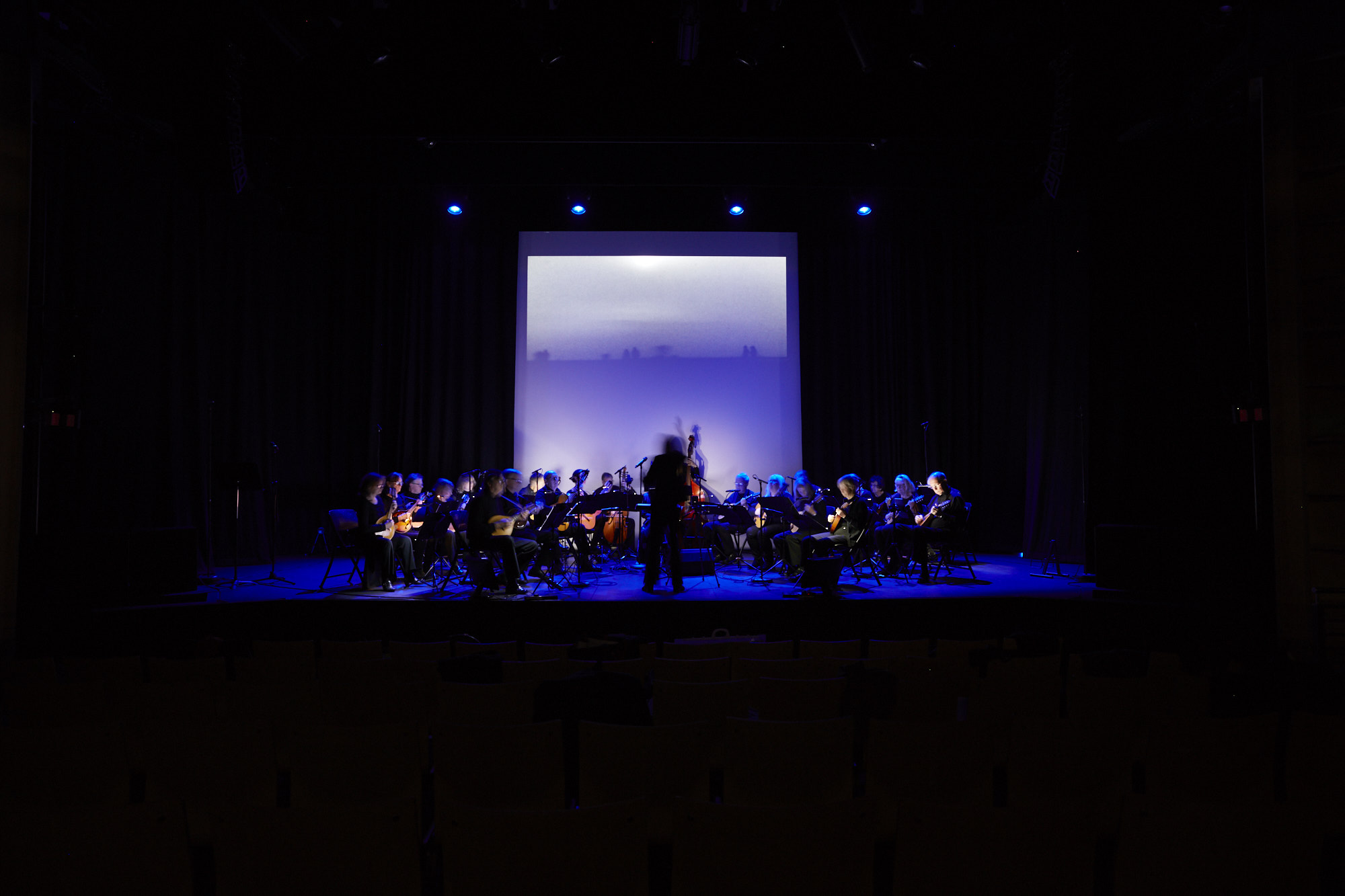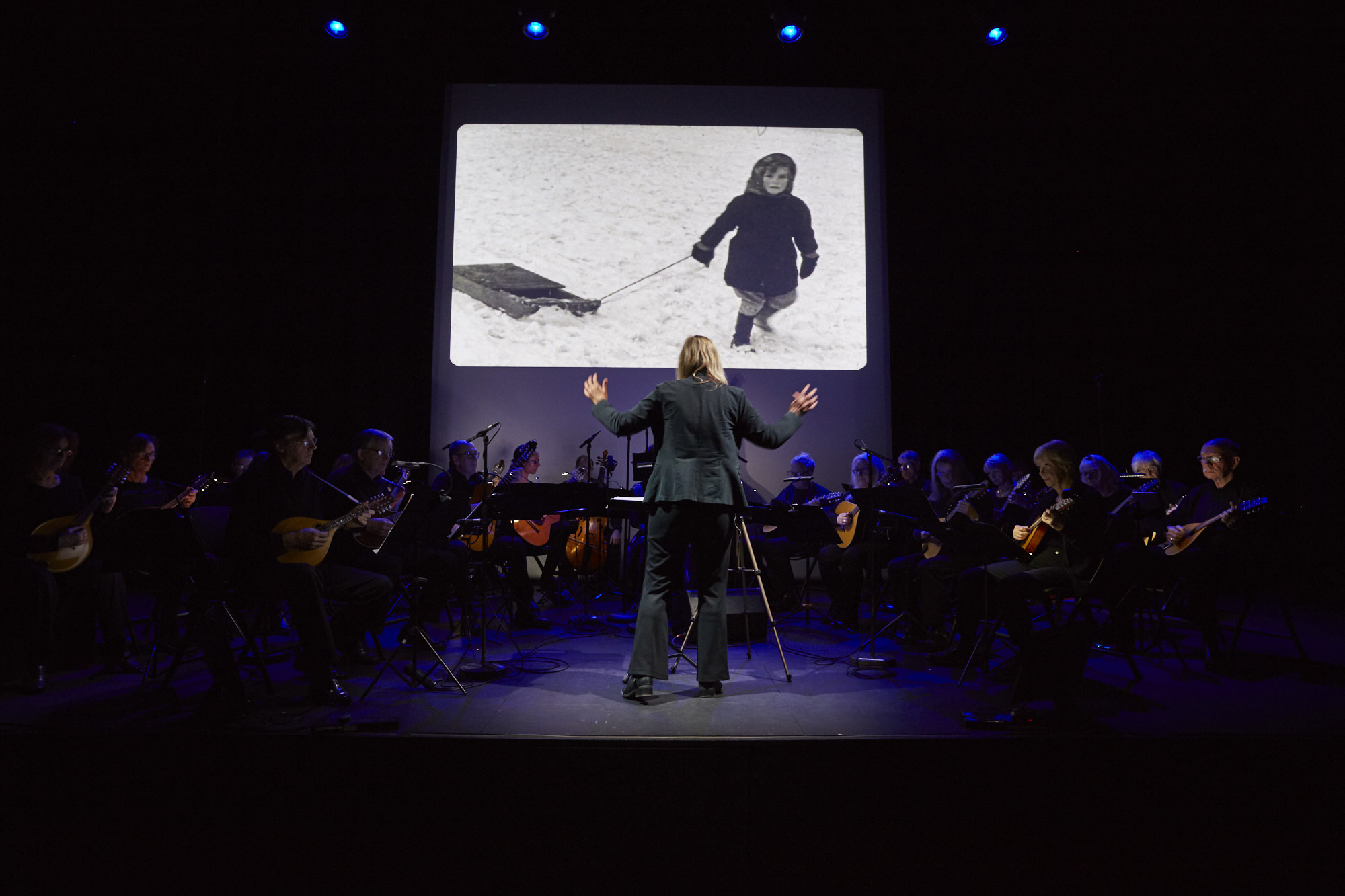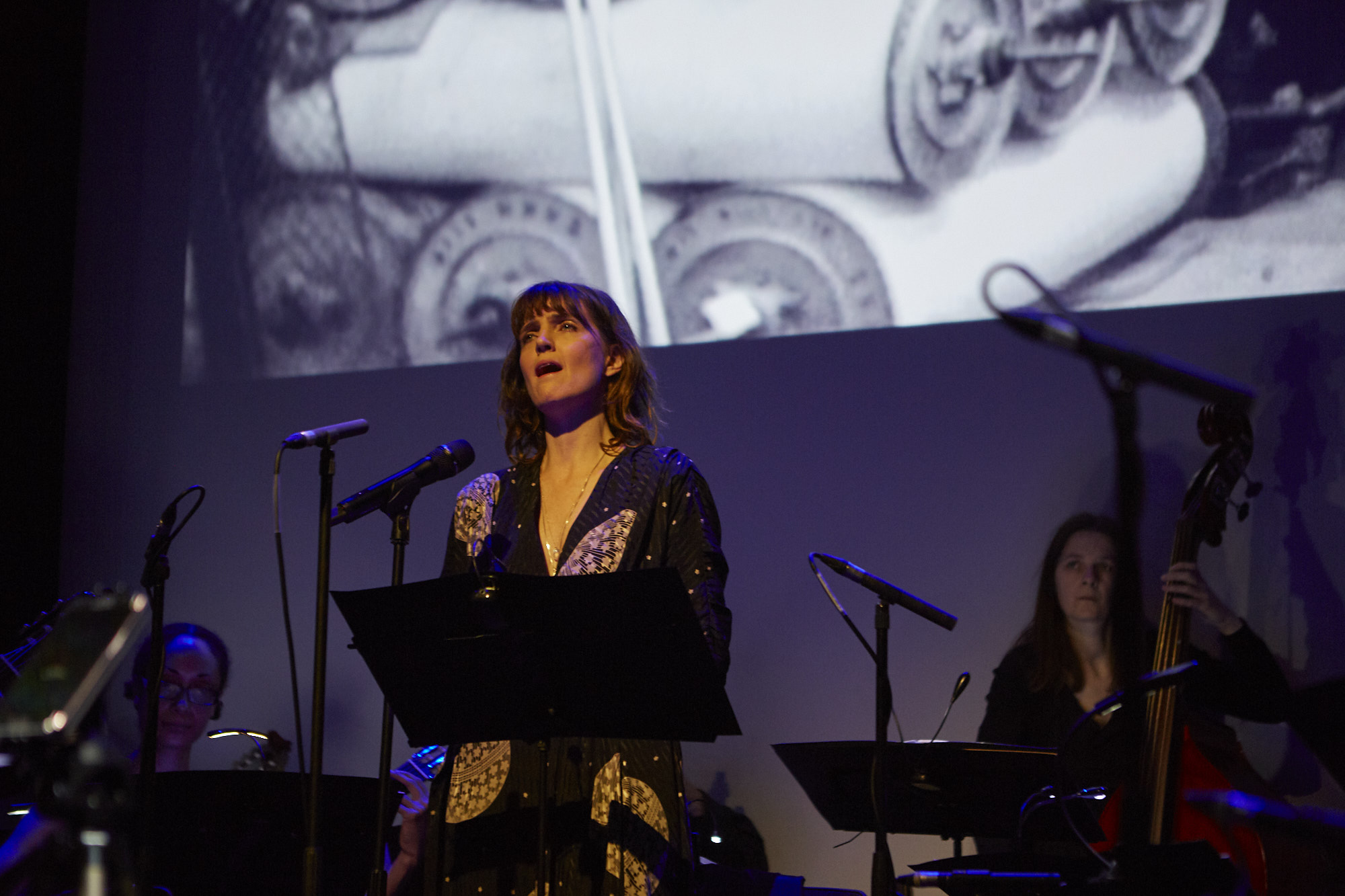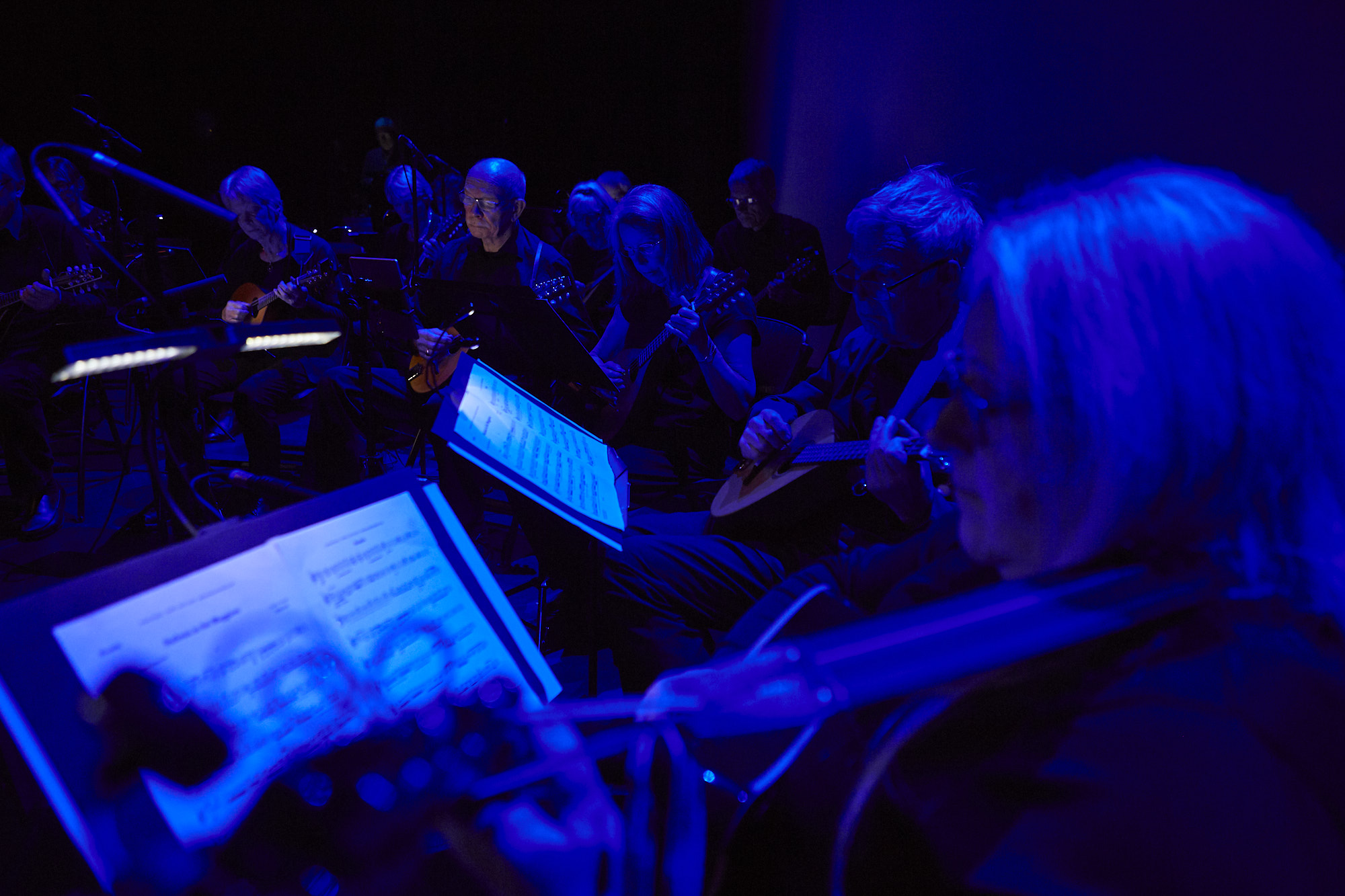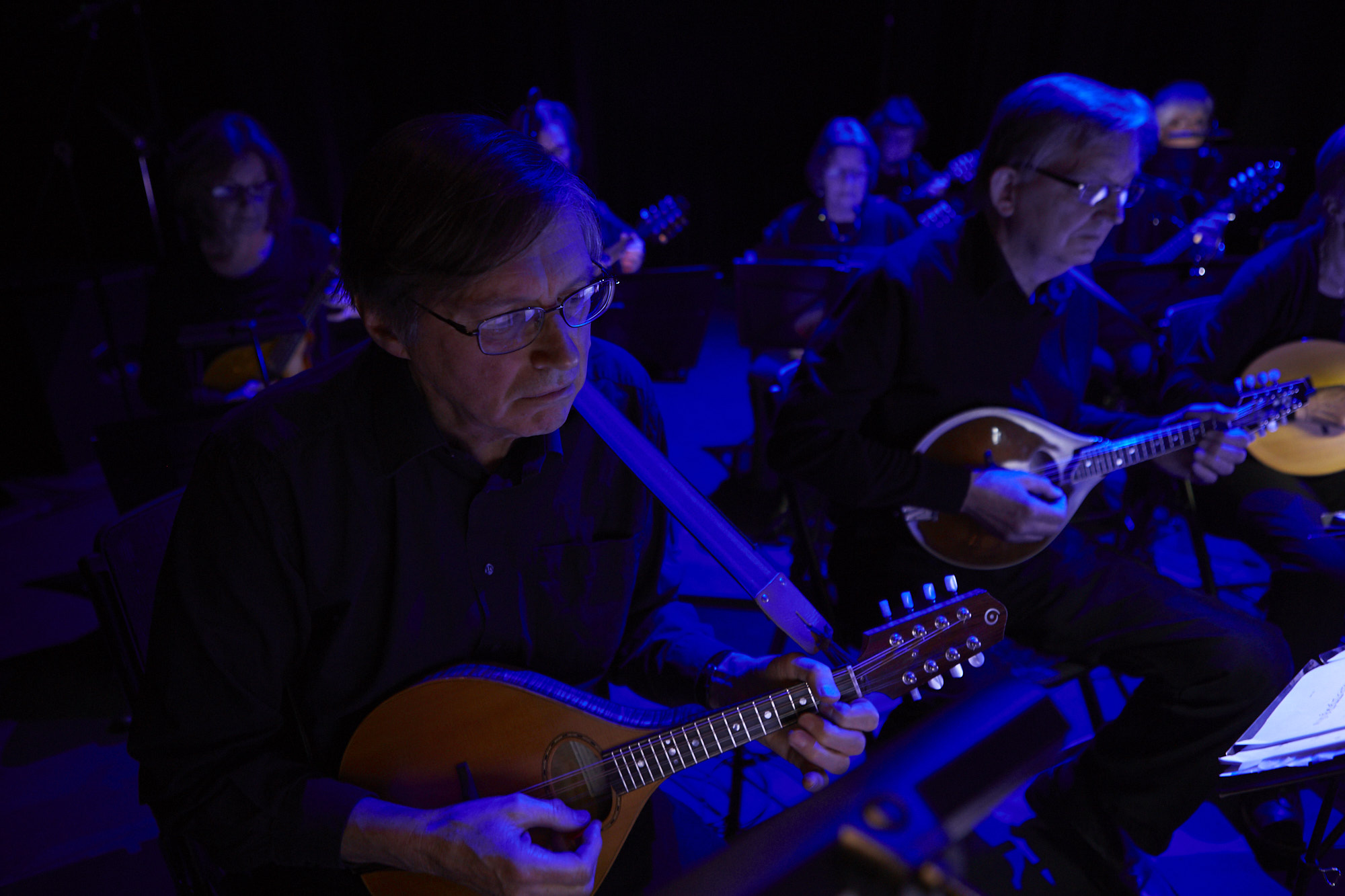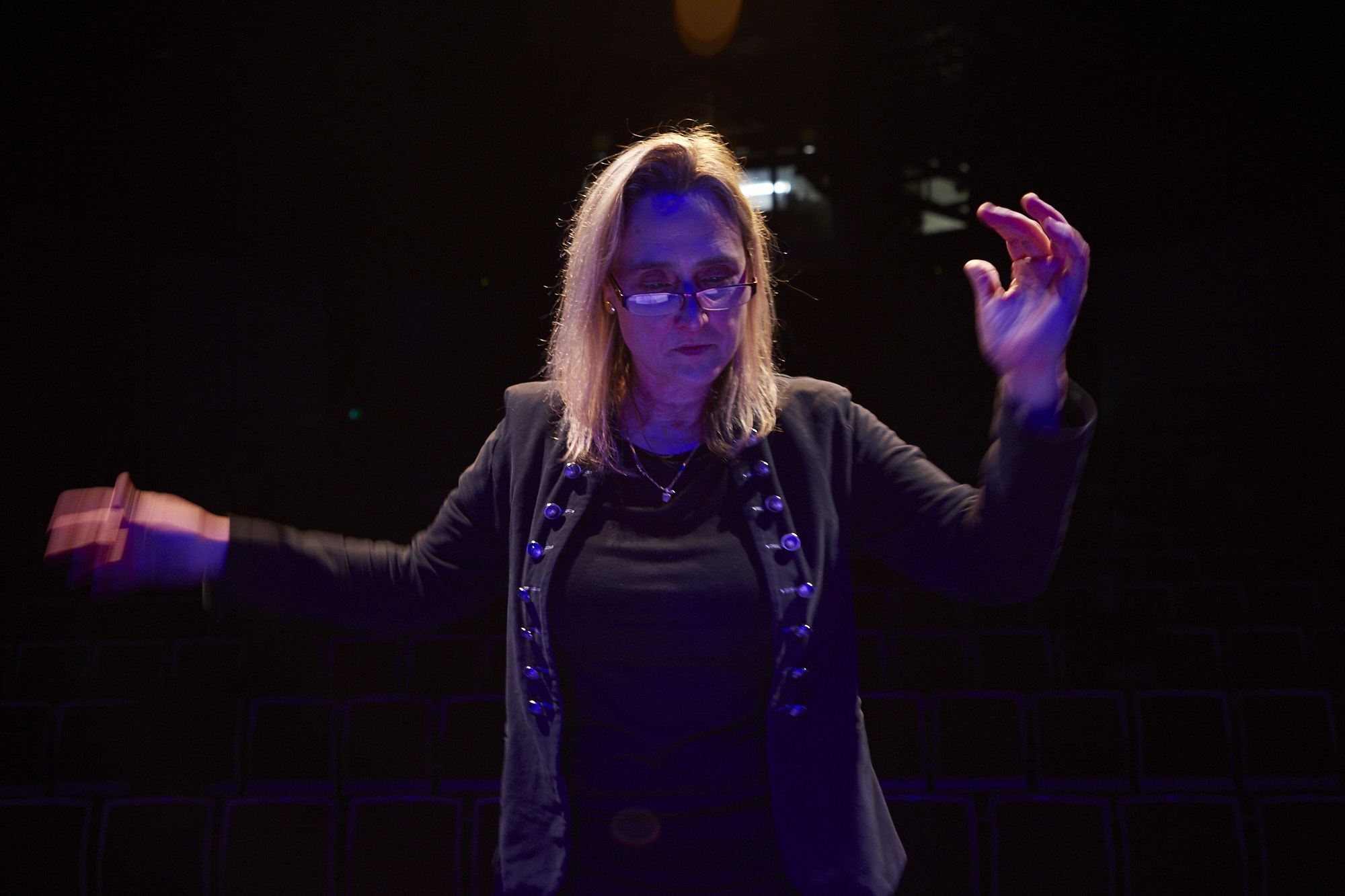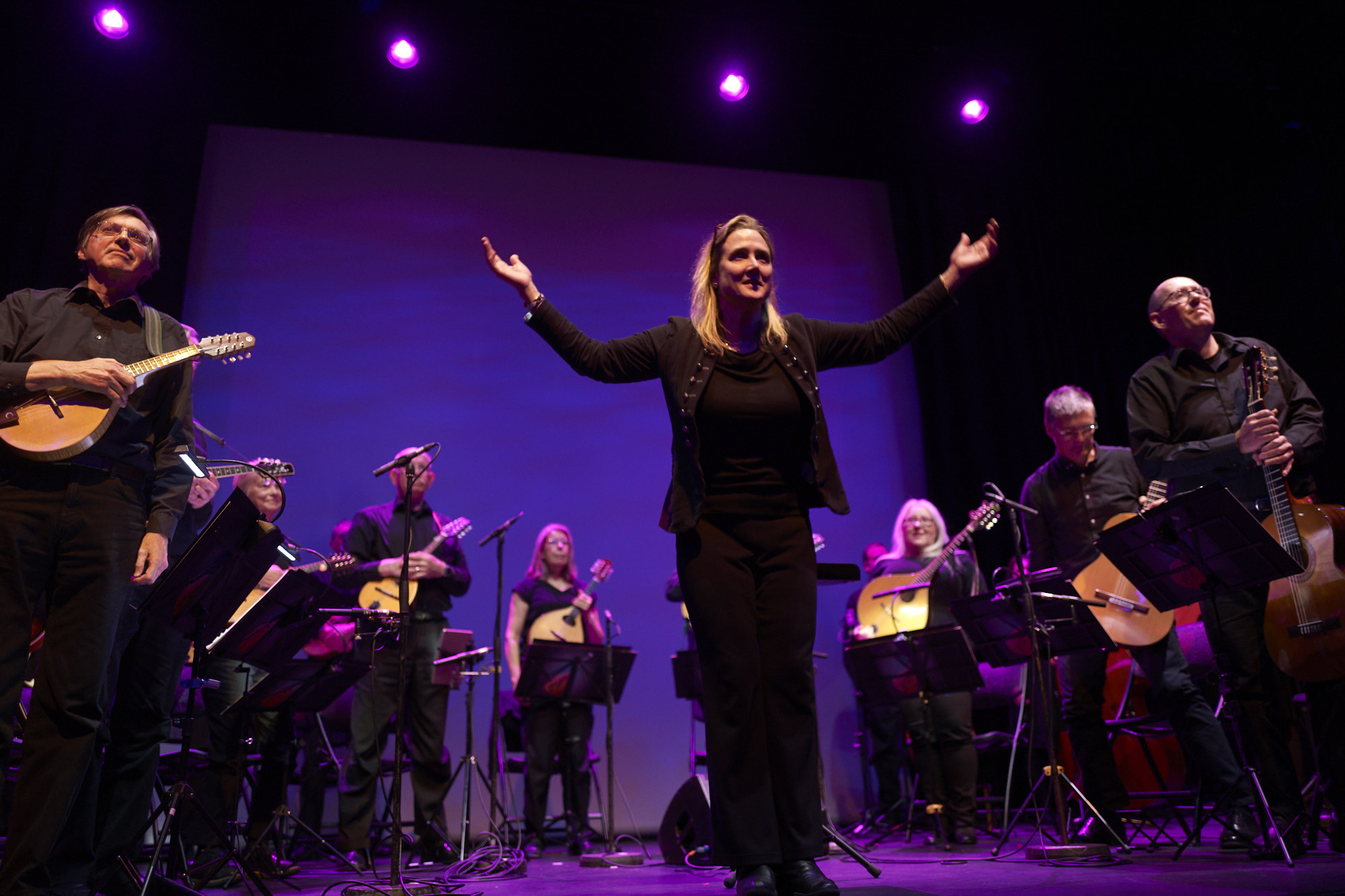 Photo: Mischa Haller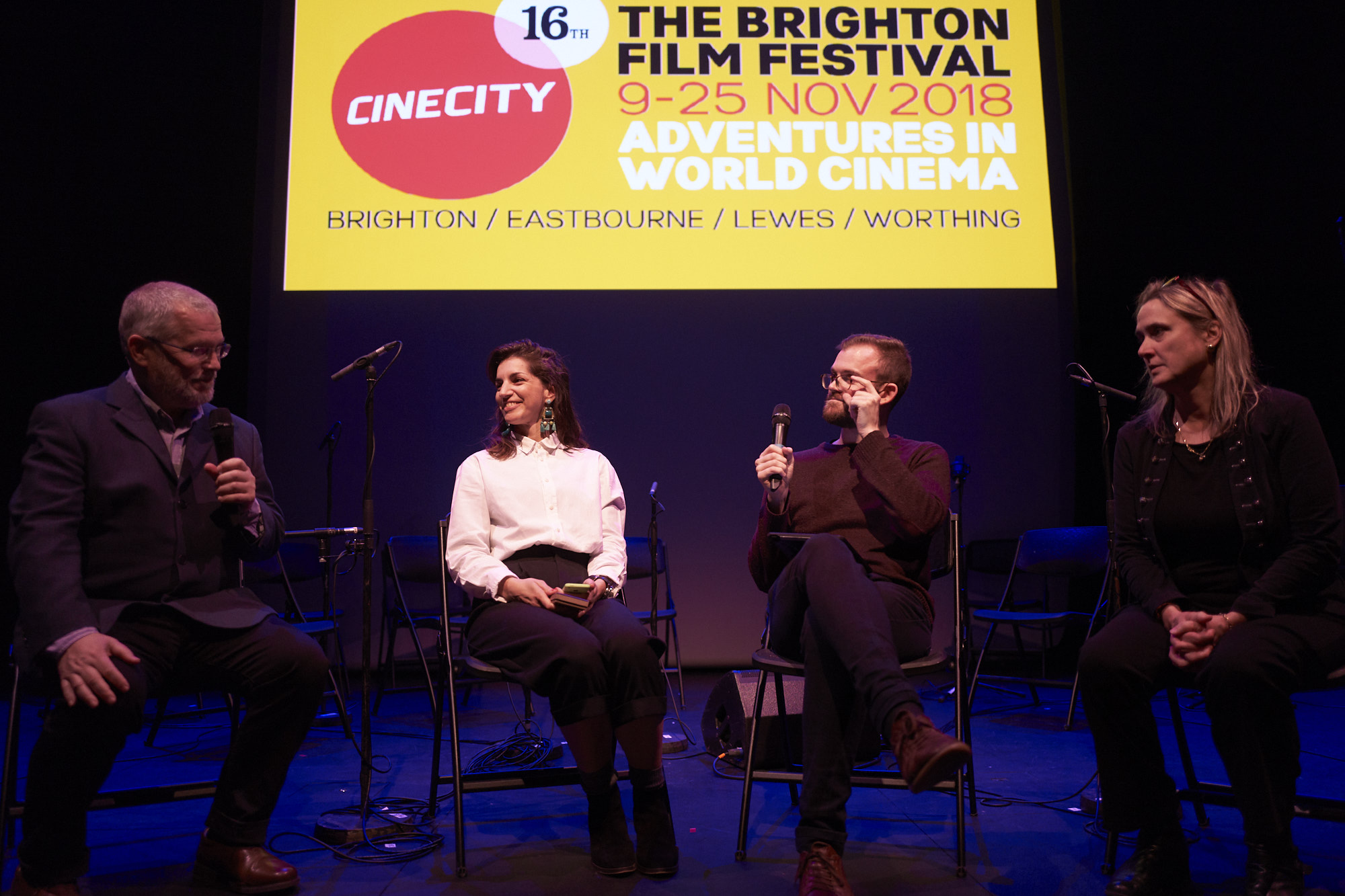 Esmeralda Conde Ruiz and The Fretful Federation Mandolin Orchestra  announce the World premiere of 'The other ocean', a unique silent film and musical accompaniment performed live creating a musical and visual journey through time. The performance took place at Brighton's Attenborough Centre for the Creative Arts on November 18th as part of 2018 Cinecity Film Festival. Esmeralda Conde Ruiz has worked with Screen Archive South East at the University of Brighton to select seven pieces from its collection and used them to create the new film and score. The film fuses moving images of people and places from the region with the orchestra's interests in childhood memories. Esmeralda Conde Ruiz was in conversation before the performance with Screen Archive South East's Director Dr Frank Gray and the Mandolin Orchestra's Conductor and Artistic Director Lindsay Stoner about the project's process and the nature of the collaboration. This unique project is part of Making Music's 'Adopt A Composer'. The world premiere was recorded live by BBC Radio 3 and is broadcasted in January 2019.
Esmeralda Conde Ruiz says: I created 'The other ocean' to explore memories through music and images. We all might see the same image but it will trigger a complete different memory and that duality fascinates me. What makes the piece so special for me is the combination of real memories from Brighton and the South East combined with memories of the Fretful Federation Mandolin Orchestra, who all live in the region. The show will be a unique opportunity for the audience to connect with their own memories in exciting new ways.
Frank Gray, Director of Screen Archive South East says: For over 25 years, we have developed a public collection of regional films for educational and creative use. Working with artists is always an exciting journey of discovery for us as each project presents a new opportunity to see one or more of our films very differently. In this case, 'The other ocean' re-purposes seven silent films made from 1927 to 1954 through Esmeralda's creation of a new film compilation, her new score and its interpretation by the FFMO. This unique live cinema event presents a remarkable and innovative fusion of moving images with a new soundscape. Who knows how its alchemy will affect our senses and our memories.
Lindsay Stoner Fretful Federation Mandolin Orchestra Conductor and Artistic Director says:  This is a wonderful opportunity thanks to Making Music and a fabulous musical journey for the orchestra. We are thrilled to be working with Esmeralda and look forward to sharing her music and creative vision on 18th November. We have never worked with film before and are grateful to SASE for all of their hard work and input with this project. It will be an unforgettable event and a major achievement for us.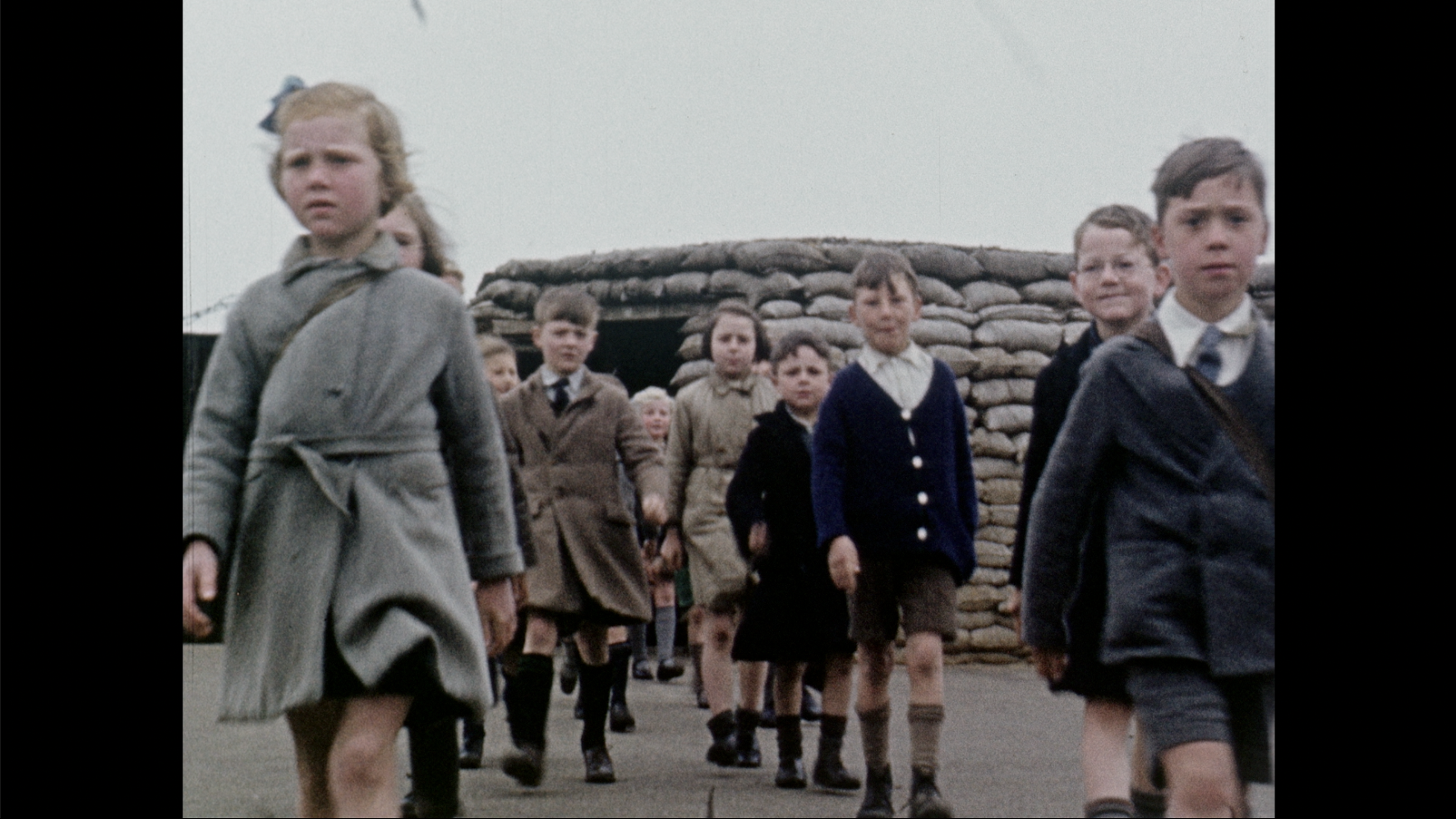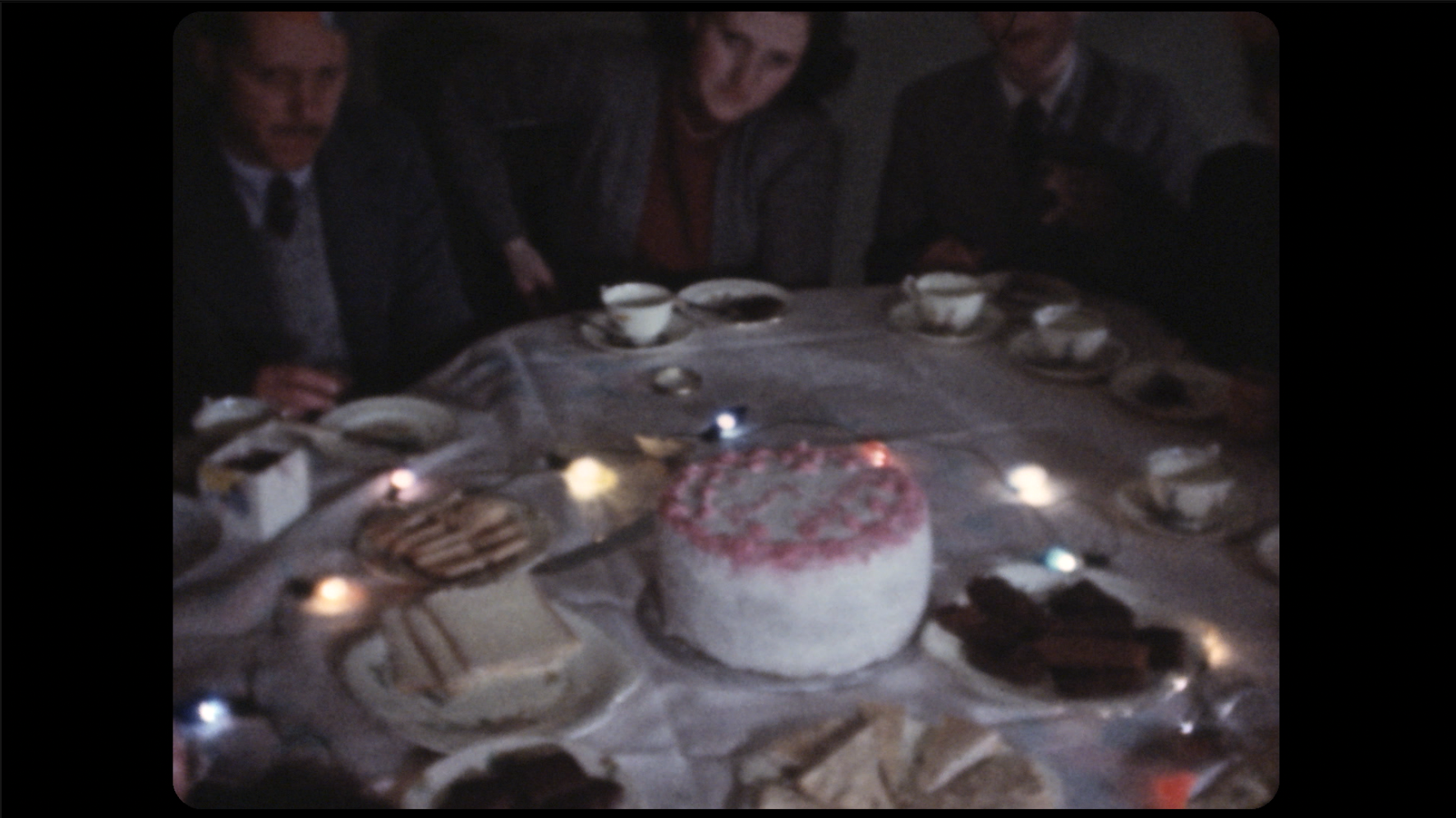 About the collaborators
The Fretful Federation Mandolin Orchestra is one of the largest Mandolin orchestras of the country. Their live performance of the score will use mandolins, mandolas, double bass, bass viol, guitars and harp. This Brighton-based orchestra with over 25 players was formed in 1995 and has performed all over the UK and abroad with a repertoire from Baroque and Classical through to early twentieth century and exciting contemporary music.
Screen Archive South East collects, preserves, digitises, documents and shares the screen heritage of the South East. Based at the University of Brighton, its collection of screen heritage (lantern slides, films, videotapes and digital files) documents life, work and creativity in the region from the 19thC to the present. The archive avidly supports new academic and creative projects that explore its collection.
'Adopt a Composer' links the UK's up-and-coming composing talent with Making Music in partnership with Sound and Music (the national agency for new music) in association with BBC Radio 3 and is funded by PRS Foundation and the Philip and Dorothy Green Music Trust.